Innovate, Integrate, Inspire
Transform your small business, improve customer relationships, and accelerate growth with our innovative solutions.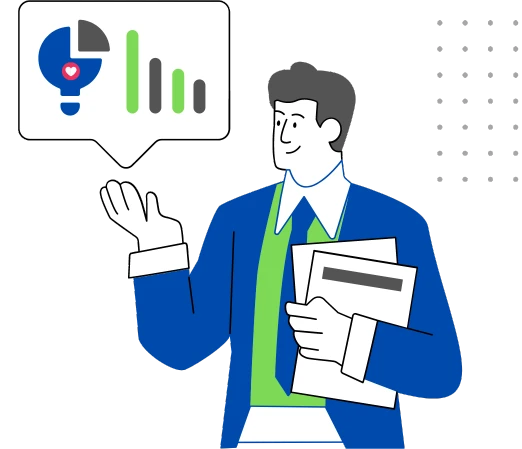 Automate and Excel Customer Success with our Enhanced CRM Solution.
CRM is a game-changer for organizations aiming to excel in today's competitive business landscape. It automates key processes, freeing up your team to focus on strategic tasks. By centralizing customer data, CRM enhances customer relationships, providing personalized experiences that drive customer success.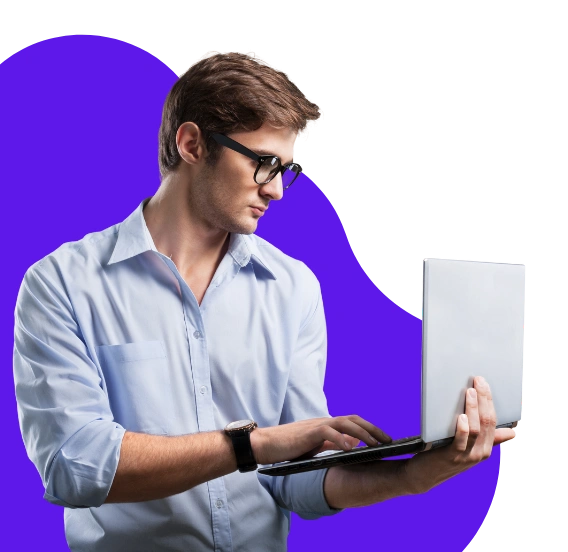 Marketing automation with CRM
Marketing automation with CRM is transforming the way businesses approach their marketing strategies. By leveraging CRM for email marketing, businesses can automate repetitive tasks, allowing for more focused and strategic marketing efforts. Personalized marketing with CRM enables a tailored approach to each customer, enhancing the customer experience and driving engagement.
Listing integration with CRM
CRM listing features offer a powerful way to manage and organize various types of listings within your organization. Whether it's CRM for real estate listings, product listings, or service listings, these features provide a centralized platform for tracking and managing all your listings.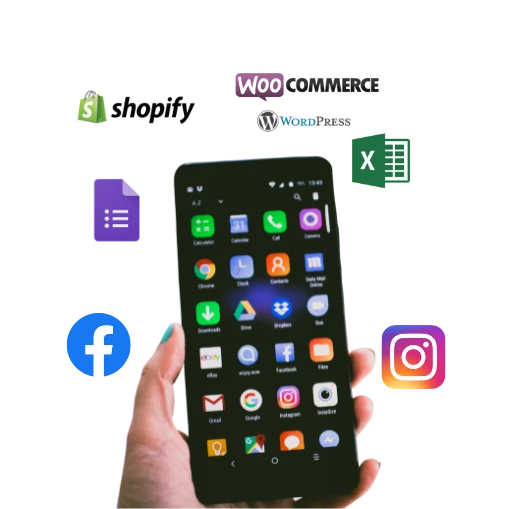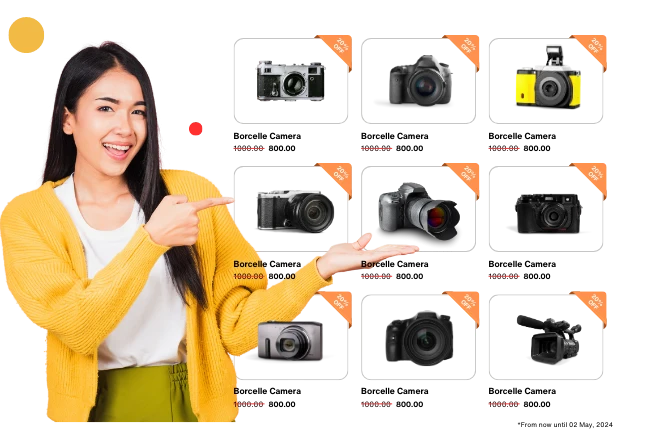 CRM Catalogue: Streamlining Business Processes
Our CRM catalogue serves as a comprehensive brochure for success, offering a detailed overview of our dynamic CRM solutions. Designed to streamline business processes, our catalogue presents a range of tools that can empower growth and drive excellence in your organization. From contact management to marketing automation, our CRM catalogue covers all aspects of customer relationship management.
Transform E-commerce with CRM Integration
Creating impactful e-commerce landing pages is made seamless with the power of CRM. Our CRM solutions are designed to craft superior e-commerce pages, tailored to your business needs. With CRM integration, you can transform your e-commerce platform, enhancing user experience and boosting conversions. The personalized approach of our CRM allows for the creation of customized landing pages that resonate with your target audience, driving engagement and sales.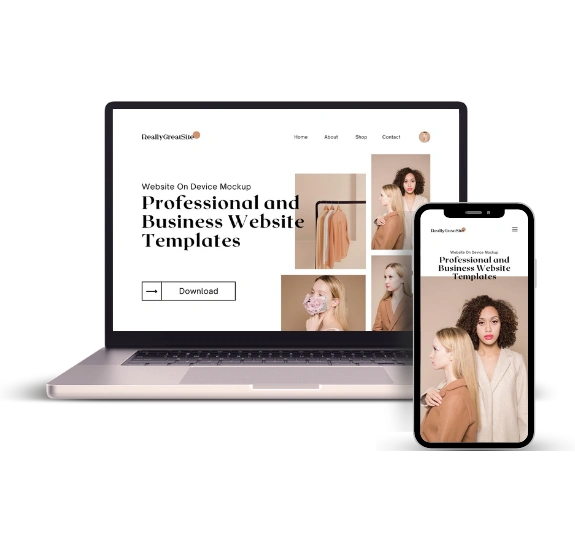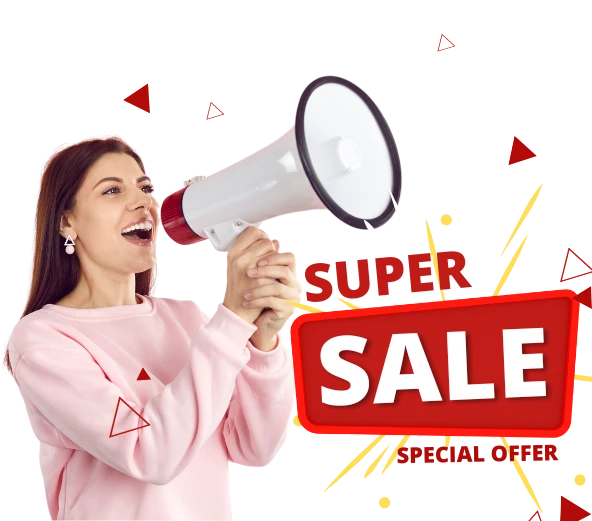 CRM features for promotions
Enhance your customer engagement with our CRM's announcements and offers feature. This powerful tool allows for efficient management of promotional activities, ensuring your customers are always in the loop. With CRM for marketing announcements, you can effectively communicate your latest news, updates, and deals. Our CRM solutions for offer management enable you to create, track, and optimize promotional offers, driving customer engagement and sales.
CRM tools for form creation
The custom forms feature in CRM is a powerful tool that allows businesses to tailor their data collection processes to their specific needs. This feature provides CRM solutions for custom forms, enabling you to create forms that capture the exact information you need from your customers or leads.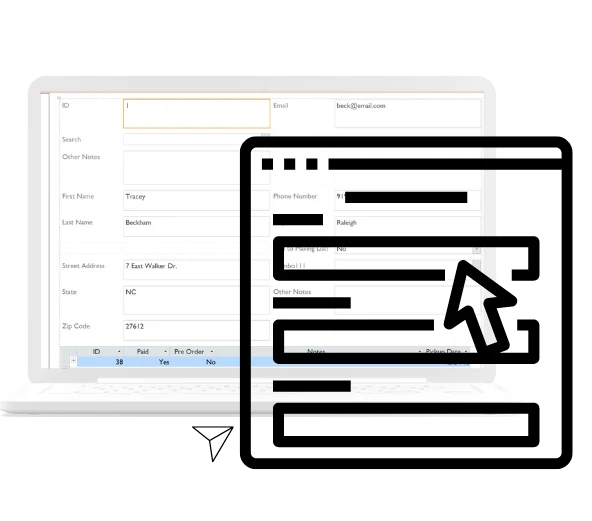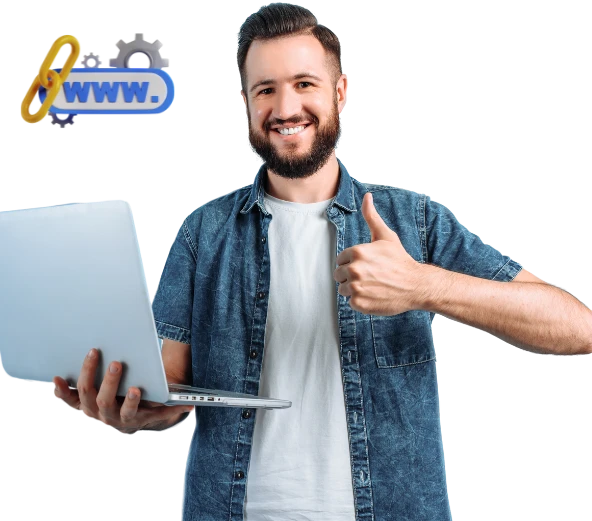 The URL shortener feature in CRM is a powerful tool that enhances your digital marketing efforts. This feature, often referred to as a link shortener, allows you to create concise, easy-to-share URLs for your online content. But what is a URL shortener exactly? Simply put, it's a tool that takes a long URL and condenses it into a shorter, more manageable link. This feature is particularly useful for social media marketing, where character counts are limited.
Adaptable, Powerful, Essential - CRM for Every Industry Vertical
CRM for campaign management
CRM for campaign management is a powerful tool that allows businesses to create, track, and optimize their marketing efforts. One of the key features of our CRM is the ability to segment customers, enabling targeted campaigns that resonate with specific customer groups. With our segmentation features in CRM, you can categorize your customers based on various criteria such as purchase history, demographics, and behavior. This allows for personalized campaigns with CRM, enhancing customer engagement and conversion rates.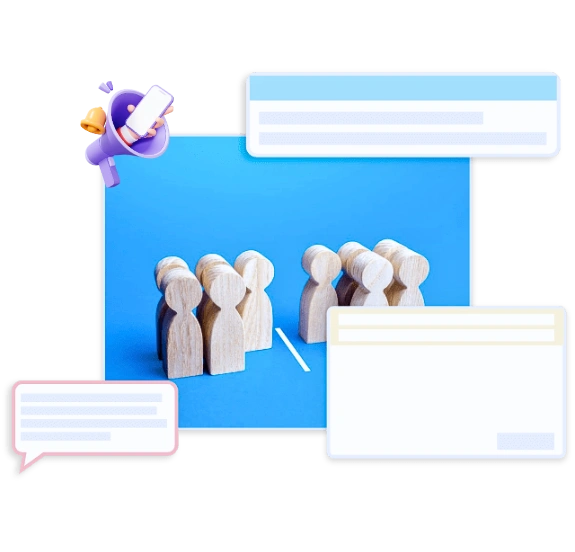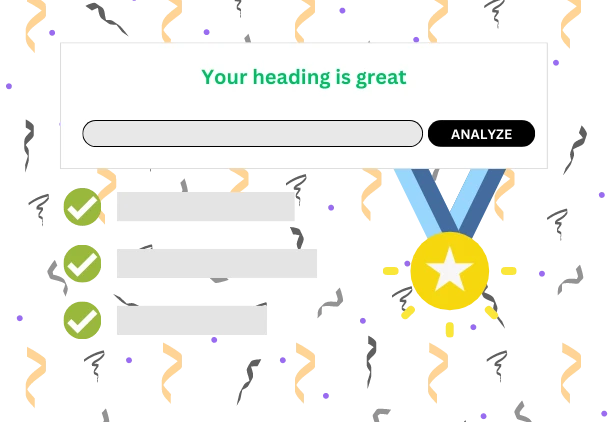 Our Heading Analyzer in CRM allows you to optimize your email subject lines and headings for maximum impact. These CRM tools for email optimization provide insights into the effectiveness of your subject lines, helping to improve open rates and engagement. The Email Subject Line Analyzer CRM feature can suggest improvements and predict the performance of your subject lines before you hit send.
CRM email marketing strategy
CRM email automation is a powerful feature that can revolutionize your email marketing strategy. With CRM email marketing capabilities, you can automate routine tasks such as sending out newsletters, follow-up emails, and promotional offers, freeing up your team to focus on more strategic initiatives. Examples of CRM email marketing include segmenting your audience based on their behavior or demographics and sending personalized emails to each segment.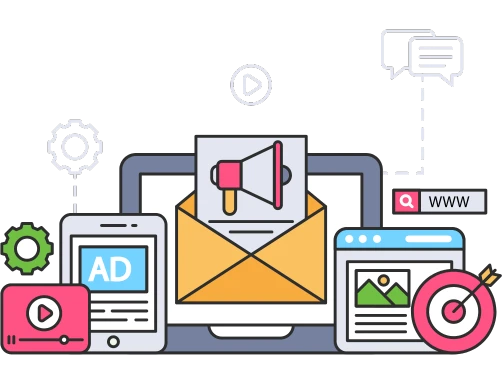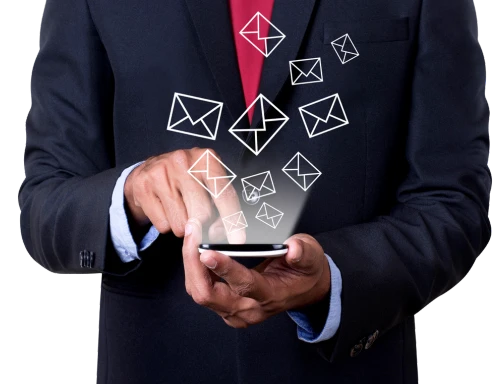 SMS and push notification CRM
The CRM SMS, Push & In-App Notification feature is a powerful tool for enhancing customer engagement and communication. This feature allows businesses to send timely SMS notifications, push notifications, and in-app messages to their customers. With CRM tools for SMS marketing, businesses can reach their customers directly on their mobile devices, ensuring immediate attention.
User-friendly CRM dashboard
An easy-to-use CRM dashboard is a crucial tool for businesses looking to streamline their customer relationship management. Our user-friendly CRM dashboard offers a simple, intuitive interface, making it easy to navigate and access key customer data and metrics. With our easy CRM dashboard, you can monitor customer interactions, track sales, and manage marketing campaigns with ease.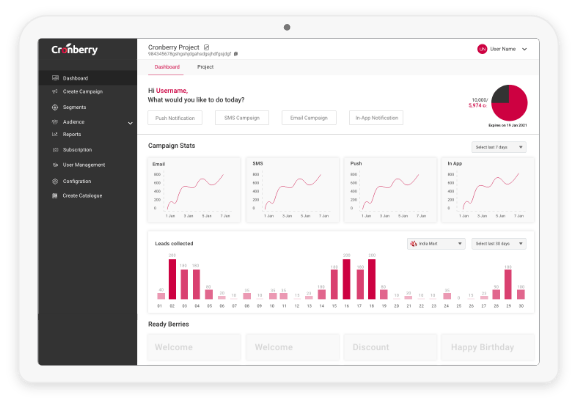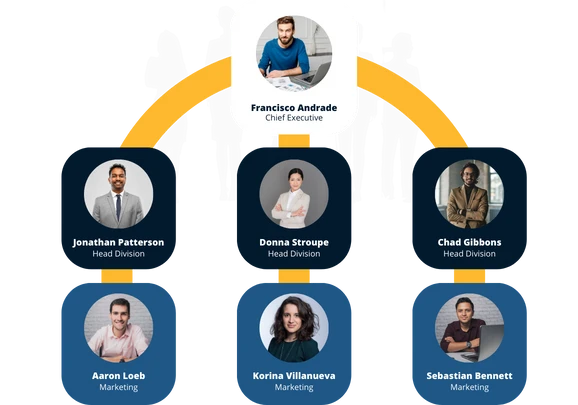 CRM with best user management
Easy user management is a key feature of our user-friendly CRM management system. Our CRM is designed with a simple user management interface that makes it easy to add, remove, or modify users. Whether you're a small business with a handful of users or a large enterprise with hundreds of users, our CRM can scale to meet your needs.
Stories from our valuable customers