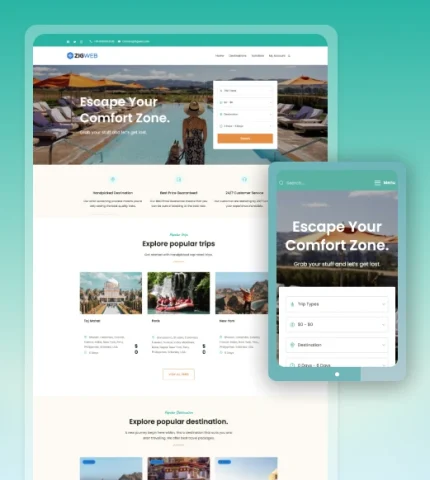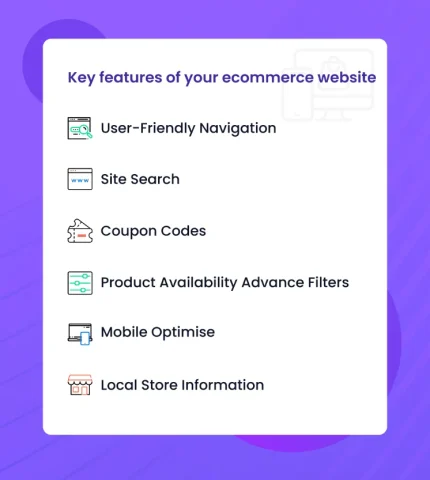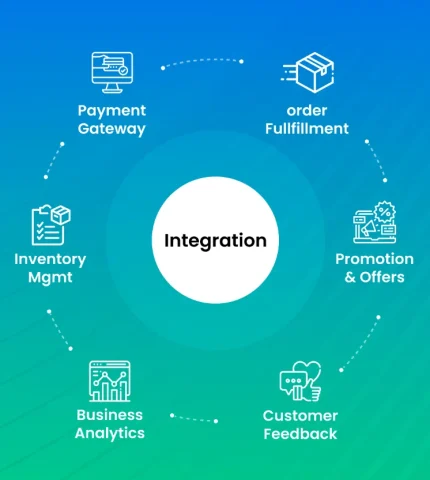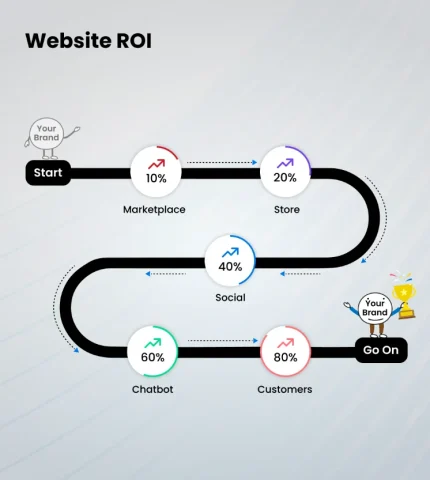 This travel booking website template offers travelers a seamless and captivating platform to plan their journeys. With its user-friendly interface, customizable features, and integrated booking system, users can effortlessly explore destinations, compare prices, and make reservations. An ideal solution for launching a travel-oriented online business.
Implement password reset and email verification functionalities.
Provide a user-friendly search interface for flights, hotels, and other travel services.
Allow users to filter results based on various criteria such as price, location, date, etc.
Display detailed information about each listing, including prices, amenities, photos, and user reviews.
Provide a dashboard where users can manage their current and past bookings.
Send booking confirmation emails with relevant details.
Allow users to leave reviews and ratings for accommodations and services.
Display aggregated ratings for users to make informed decisions.
User-Friendly Interface: The template should have an intuitive and user-friendly interface, making it easy for users to navigate, search for destinations, and book their travel options.

Search Functionality: A powerful search bar allowing users to search for flights, hotels, packages, or specific destinations based on their preferences, travel dates, and budget.

Responsive Design: The template should be responsive and compatible with various devices, including desktops, tablets, and smartphones, ensuring a consistent and pleasant user experience across all platforms.

Interactive Maps: Integration of interactive maps displaying destinations, points of interest, and available accommodations can help users visualize their travel plans better.

Filter and Sorting Options: Users should be able to refine search results by applying filters like price range, star ratings, amenities, flight duration, and more. Sorting options can help them organize results by relevance, price, or ratings.

Booking System: A robust booking system that allows users to select and reserve flights, hotels, rental cars, or complete travel packages directly through the website.

Travel Guides and Tips: Integration of travel guides, tips, and articles about different destinations, travel itineraries, and cultural insights to inspire and assist users in planning their trips.

Integration with External APIs: Integration with third-party APIs for fetching real-time flight information, hotel availability, and pricing data to ensure accuracy and up-to-date information.
A travel booking website template streamlines user experience, offering easy navigation, quick reservations, and secure payments. It saves time, ensures accuracy, and enhances the travel planning process for users.
Easily Create Your Catalog: Manual Entry, Google
Sheets, and CMS Integration
Say goodbye to tedious catalog management and hello to convenience and efficiency! Businesses can now create and share a catalog
of their products directly, with the option of manual entry, importing data from Google Sheets, or integrating with a Content
Management System (CMS) in no time.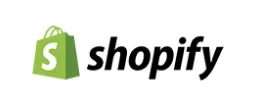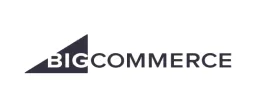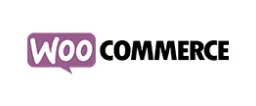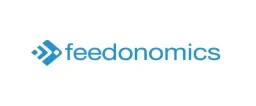 the future of customer experience is

conversational

Join Us Today.
the future of customer experience is
conversational

Join Us Today.
Frequently Asked Questions
Frequently Asked Questions
We are always available to answer your queries. Reach out to us for more information