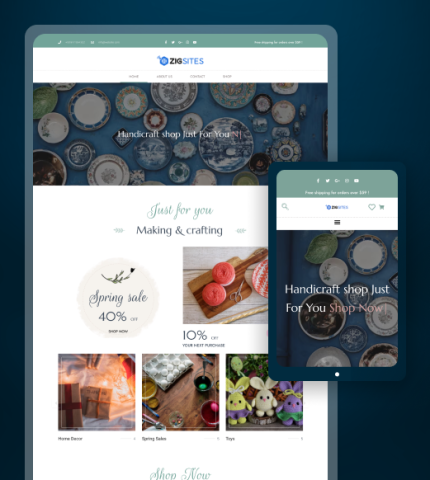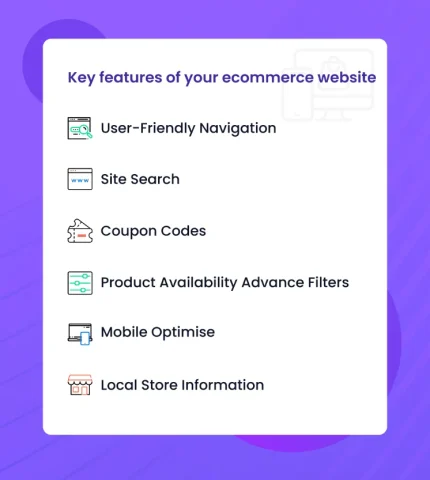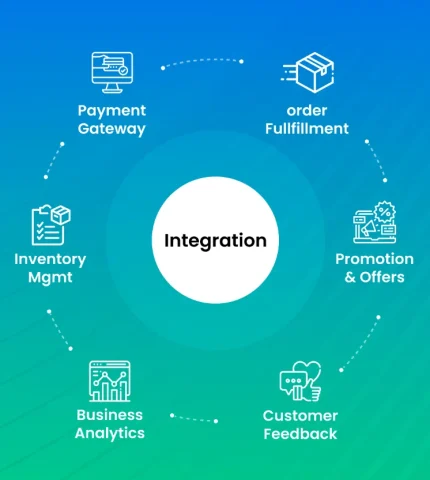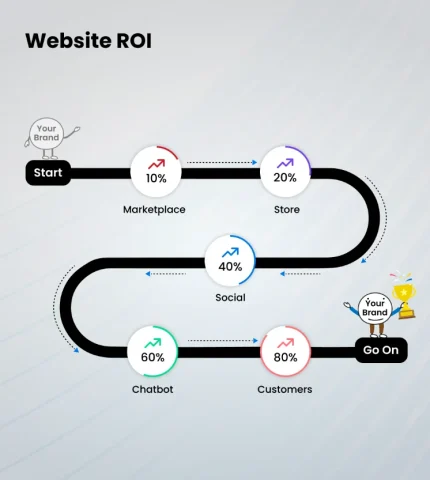 Immerse yourself in the world of intricate artistry and cultural heritage with our e-commerce handicrafts website template. Discover a curated collection of exquisite handmade treasures that celebrate craftsmanship from around the globe.
Organize handicraft products into intuitive categories and subcategories, allowing customers to easily browse and navigate through different types of crafts such as textiles, ceramics, woodwork, jewelry, and more.
Present visually appealing product images, detailed descriptions, pricing information, and availability status for each handicraft item. Include filters and sorting options to help customers refine their search based on price, material, or region.
Develop a user-friendly and responsive shopping cart system that enables customers to add multiple handicraft items, review their selections, update quantities, and proceed to checkout seamlessly.
Provide a simple and secure registration process, allowing customers to create accounts, save their shipping addresses, track orders, and manage their wishlists for a personalized shopping experience.
Implement a secure and reliable payment gateway that supports various payment methods, including credit cards, digital wallets, and international payment options, to instill customer trust and protect sensitive information.
Featured Collections: Curate and display themed collections of handicrafts, such as traditional crafts, sustainable products, or seasonal selections. This helps customers discover unique and cohesive sets of items that align with their preferences.

Virtual Gallery: Create a virtual gallery experience where customers can explore and appreciate handicrafts through high-resolution images, 360-degree views, and detailed close-ups. This feature allows customers to closely examine the craftsmanship and intricate details of each piece.

Customization Options: Offer customization features that allow customers to personalize certain aspects of the handicrafts they purchase. This may include selecting color variations, adding personalized engravings, or requesting specific modifications to suit their preferences.

Cultural Context and Stories: Provide detailed information about the cultural significance, history, and craftsmanship techniques associated with each handicraft item. This helps customers appreciate the cultural heritage behind the products they purchase.

Collaboration with Artisans: Establish partnerships with artisans or craft communities to develop exclusive, limited-edition or collaborative pieces. This creates a sense of exclusivity and uniqueness, attracting collectors and enthusiasts.

Ethical Sourcing and Sustainability: Highlight the use of ethically sourced materials and sustainable production practices. This feature appeals to environmentally conscious customers who value fair trade and responsible consumption.
An e-commerce handicrafts website template allows artisans and sellers to showcase their products to a global audience, breaking geographical barriers and expanding market reach beyond local customers.
Easily Create Your Catalog: Manual Entry, Google
Sheets, and CMS Integration
Say goodbye to tedious catalog management and hello to convenience and efficiency! Businesses can now create and share a catalog
of their products directly, with the option of manual entry, importing data from Google Sheets, or integrating with a Content
Management System (CMS) in no time.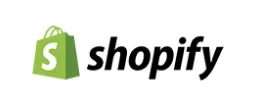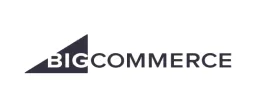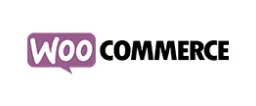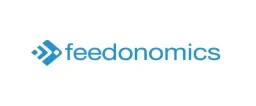 the future of customer experience is

conversational

Join Us Today.
the future of customer experience is
conversational

Join Us Today.
Frequently Asked Questions
Frequently Asked Questions
We are always available to answer your queries. Reach out to us for more information